Are you a sharpshooter? Competitive shooting may be right up your alley!
If you're spending more and more time at your local shooting range perfecting your shot and honing your firearm skills, shooting can be more than just a hobby! Competitive shooting offers a variety of events to participate in, and allows you to further develop your gun prowess while surrounding yourself with others who love to do the same thing.  
Sharpen your skills by becoming a member at Liberty Firearms Institute. We have the largest shooting range in Northern Colorado complete with a gunsmith and lane after lane of target shooting practice! Learn more about competitive shooting in today's post.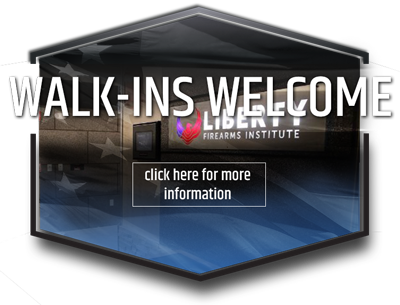 What is Competitive Shooting?
Competitive shooting is just as it sounds — it's competing against others in shooting events such as speed shooting and target shooting. All events incorporate firearms such as a rifle or pistol with a variety of targets. 
Not yet a sharpshooter?
What's great about competitive shooting is you may have the worst shot, but over time, you get better — just like with any other competitive sport! So, don't stay hidden in the shooting range and get out and practice with the best! 
Looking to up your firearm skills?
Competitive shooting is probably one of the best ways to improve your shooting skills. Imagine spending an afternoon with all levels — from novice to expert — of people who share in the same love you do, shooting targets, over and over again! 
It's easy to get caught up in all the professional shooters or competition shooters — yes, they are amazing, but there is always room for a beginner, and they're the first to tell you this.  
What To Know Before You Get started in Competitive Shooting
Before you head out the door to your first competitive shooting match, let's review some important things you should know. 
Put Safety First!
In the firearm world, this is a no-brainer, but we can't emphasise it enough. Typically, competitive shooting matches will have a cold range, meaning everyone's gun is unloaded and holstered. Ensure you follow suit and connect with the host before the match to find out any other safety measure they may have. 
Know your gun.
It's important that you're familiar with your firearm before you go to the competition. Know basic gun maintenance such as how to load, unload, and clear any malfunctions. If you can't do these basic things first, you're not ready for competition. Take a gun safety class and increase your knowledge some before entering a match. 
Helpful Competetive Shooting Tips
At a match, you'll have a scorecard that you'll turn into the scorekeeper before a new match and before each new stage.
Tell the scorekeeper you are a novice and they will move you to the end of the shooting list. 
When you are called, the range officer will ask you, " do you understand the course of fire?" In which you reply "yes." If you have any questions, this is the time to ask. Then you can proceed with the match and the range officer will say, "make ready." 
Competitive shooting is a great way to improve your shooting abilities and see how you stack up amongst your peers!
There is a lot more to cover in competitive shooting, so stay tuned! 
Practice your shooting skills and book a lane at our shooting range today!