If you're a devoted hunter or recreational shooter, you'll eventually need your firearm serviced and knowing beforehand the best questions to ask your gunsmith will help you get the work you need.
If guns are your hobby, you know there is an extensive range between them — from a vintage WWII firearm to a brand new hand gun with an aftermarket Cerakote finish. Whatever your firearm may require, it never hurts to be armed with additional information to discuss with your local gunsmith to get the best services for a well-maintained firearm.
At Liberty Firearms Institute, we have an on-site gunsmith that offers a wide range of gunsmithing services to ensure a firearm that is both safe and functions optimally. Learn more about the best questions to ask your gunsmith in today's post.

The Top Five Questions For Your Gunsmith
Most gunsmiths have a considerable amount of knowledge and skills when it comes to firearms — from machining to stock work, they provide an invaluable service. To take advantage of their services ask these relevant and important questions.  
What prices are involved in your gunsmith services?
When you take your firearm to a gunsmith, the pricing might involve the following aspects:
The skill involved
The amount of time it will take
Talk this over with your gunsmith to ensure you're both on the same page and there aren't any surprise charges.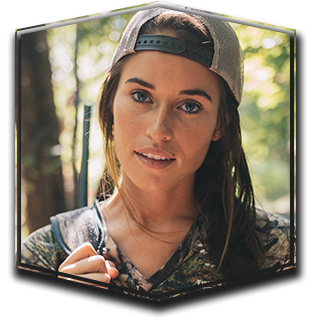 How long will the gunsmith work take?
This will largely depend on the shop and the work they have to complete before yours, and any great gunsmith likely has many ongoing projects. The average wait time is four to six weeks, but it may take longer depending on the season or if the gun shop is extremely busy.
Is the gunsmith work guaranteed?
Most gun shops will guarantee their work but it will be based upon the type of work that is completed. And often times gun owners will ask that the work is done in a certain way that the gunsmith doesn't agree with, so they may not guarantee the work in that situation.
How will the work affect my firearm?
If you have a firearm of some value or one that is collector-quality, you may want to ask more questions about how it will affect the value. Many times, high-quality restoration work will increase the value of the firearm, while the opposite, will decrease its value. If you're concerned, always lead with this question to ensure your investment.
Is this gun worth the investment?
No one wants to foolishly invest in a firearm without somehow increasing its market value unless it holds some sort of sentimental value. You always have the option of pumping money into a firearm, but it just may not have the value you think it does. Mull this over with your gunsmith and ask them about your intentions and if it's a wise investment.
Working with a local gun shop is a great way to maintain the integrity of your firearm. Before you get any work done, connect with your gunsmith, build rapport, and get the best firearm services.
To learn more about our gunsmith, reach out to us today!