Spring in Northern Colorado is here and the temperature is warming up — what gun(s) are you ready to try out?!
It's that time of year again — the birds are chirping, plants and trees are budding, and sunny days with our familiar Colorado blue-bird skies are here. It's springtime in Northern Colorado! If you're like us, you like to balance your indoor shooting with the great outdoors! So, what firearms have you been dreaming of?
At Liberty Firearms Institute, we're Northern Colorado's premier shooting range — check us out, we re-open April 11th! In the meantime, join us as we drool over some of the best firearms of 2020!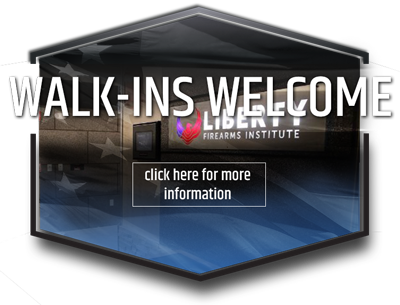 Whether you love to soak in the sun and shoot clays outdoors or escape wildly hot days at an indoor shooting range, there's always a gun that can make the experience that much better. Using a new firearm at the shooting range is like Christmas Day — you can't contain your excitement! 
When everything gets back to normal, what will you be shooting? Below are a few firearms to get your gears turning!
Known for its high-class performance and unmatched accuracy, this firearm is machined from solid steel to include an extended beavertail, recessed slide release, and a full-length Picatinny rail, making it the leading choice in concealed carry firearms. 
Get improved precision and accuracy with an unrivaled weight distribution that lessens recoil. Experience the Q4 in standard or as an optics-ready model. 
The Colt Python revolver is back and available in stainless-steel barrel lengths of 4.45" and 6" varieties. With 30 percent more steel just below the rear adjustable target, you get a durable revolver with improved shooting accuracy. 
Nothing is more stylish than the walnut grip with the shiny and new Colt medallion — it's part firearm, part bragging rights for your friends!
Why opt for a rimfire rifle? This model from Bergara echoes precision with a myriad of features from the floating bolt head design to a single-stack magazine. 
With the slogan Fun to shoot. Cool to own, you can't go wrong with the newest Ruger pistol! There are so many features and benefits to list, you'll find it an irresistible firearm that includes an ambidextrous safety and a smooth, ergonomic trigger reach, in addition to a black nitride coated barrel for wear and tear protection and a double-stack magazine. 
If you're looking for an economical semi-auto shotgun, the JM Pro 940 from Mossberg is the perfect choice! This gun is designed for quad loading with an adjustable LOP with stock inserts. This gun looks great and boasts a high visibility front sight. 
Teddy Roosevelt loved using his Winchester rifle for hunting big game, and many love the nostalgia and class it offers! The company has brought back the 1895 rifle complete with a box magazine, available in three calibers. You can't go wrong with a lever-action rifle!
There have been so many great firearms that have come out this year, what are you going to be shooting? 
If you're on the hunt for the perfect spring firearm, connect with our retail shop, LFI Shooting Sports, to find what you're looking for!
Shop today!