Because it's important to have all the facts before purchasing a gun silencer!
Silencers are beneficial for a variety of reasons — protecting your hearing, ethical hunting practices, better accuracy, and home security concerns — yet with all the advantages, some are still hesitant to invest in this firearm accessory. 
If you're on the fence of buying a gun silencer, let's look at the whole picture. At Liberty Firearms Institute, we're here to help merge knowledge, skills, and experience so you can be the best, well-rounded gun owner. Follow along in today's post as we answer some of the basic questions surrounding silencers.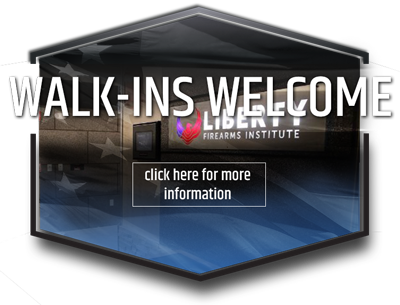 Silencer Ownership at a Glance
Owning a gun silencer is beneficial for your hearing, hunting practices, home security, and enhanced accuracy
Colorado allows the ownership of gun silencers
You must be at least 21 years of age with no prior felony convictions to be considered for a gun silencer
LFI has made it convenient by streamlining the silencer process at our silencer shop SID kiosk

LFI has over 100 gun silencers from 16 manufacturers including GEMTECH and SUREFIRE
What You Need To Know About Silencers
 silencers are quite common in the firearm community because their relevance is undenied, though sometimes misunderstood. Just as with any accessory, but especially when it comes to being a knowledgeable gun owner, it's important to get the facts before you purchase. 
So, let's dive into frequently asked questions on silencers!
Is silencer ownership legal?
It has never been illegal under federal law to own a silencer. If you meet two criteria — it is legal for you to own a handgun and you live in a state that allows silencer ownership — then you can own a silencer. 
Is a special silencer license required?
There has been a misunderstanding in the past that you need a special license known as Class 3, but this is not the case — you do not need a special license to own a silencer. 
You will, however, have to pay a tax stamp which is equivalent to locals sales tax except it goes to the federal government instead of the state or city. 
Does Colorado allow silencer ownership? 
Yes, Colorado is one of 41 states that allow silencer ownership. 
The other states include: 
AL, AR, AK, AZ, CT, FL, GA, IA, ID, IN, KS, KY, LA, ME, MD, MI, MN, MO, MS, MT, ND, NE, NV, NH, NM, NC, OH, OK, OR, PA, SC, SD, TN, TX, UT, VA, WA, WI, WV, and WY.
What are the requirements for silencer ownership?
The requirements are very basic and straightforward when it comes to owning a silencer and they include:
You must be 21 years of age

You must live in a state that allows ownership

You must not have any felony convictions
Will I be put on any "lists" for owning a silencer?
No, the ATF will not barge down your door in the middle of the night because you own a gun silencer. 
The caveat here is, if you do hold a Class 3 license which is a dealer license, then yes, the ATF can show up. But owning a silencer doesn't subject you to the ATF or being on any "lists."
When it comes to owning a silencer, there have been many misconceptions and flat out bad facts that emerge. At the end of the day, it is legal to own a silencer in Colorado as long as you meet the requirements — you do not have to hold a Class 3 license and you won't be put on any "lists" for wanting to benefit from this firearm accessory. 
For more information about silencers, connect with us today!